EMSELLA
BOOST YOUR SELF-CONFIDENCE THROUGH ENHANCED SELF-CONTROL
Are you one of many women who suffer from incontinence issues or feel that your quality of life can be improved? Consider EMSELLA — a breakthrough treatment solution that can optimize pelvic floor muscle resilience. Restore control of your bladder and pelvic strength, and enhance your self-confidence using this non-invasive and simple yet effective procedure.
NON-INVASIVE HIFEM TECHNOLOGY
If your pelvic floor muscles are weakened over time, it could be for a number of reasons. Among them include single-time or repeated childbirth, menopause, and body aging. If pelvic floor muscles are weakened, they can't adequately support pelvic organs. This can impact bladder control and lead to incontinence issues. EMSELLA is a unique form of women's pelvic muscle treatment. It incorporates High-Intensity Focused Electromagnetic technology (HIFEM), which works to stimulate pelvic floor muscles that hold the bladder and vital organs in place.
BENEFITS OF EMSELLA TREATMENTS
Being unable to trust the strength of your body to maintain urinary control can lead to lost self-confidence and even social anxiety. However, with EMSELLA, these fears can be comforted.
Non-invasive treatment that has a 95 percent patient satisfaction rate

Experience up to 75% less pad usage

Experience up to 95% reduce in stress urinary incontinence improvement

Increase quality of life, sparing you from frustration, stress, embarrassment, or even social anxiety.
In that sense, EMSELLA has the capability of giving you control not just over your bladder, but over your self-confidence and lifestyle.
Adequate muscle stimulation is an essential aspect of a healthy woman's body, and sometimes events or circumstances in our lives can make it harder to achieve this.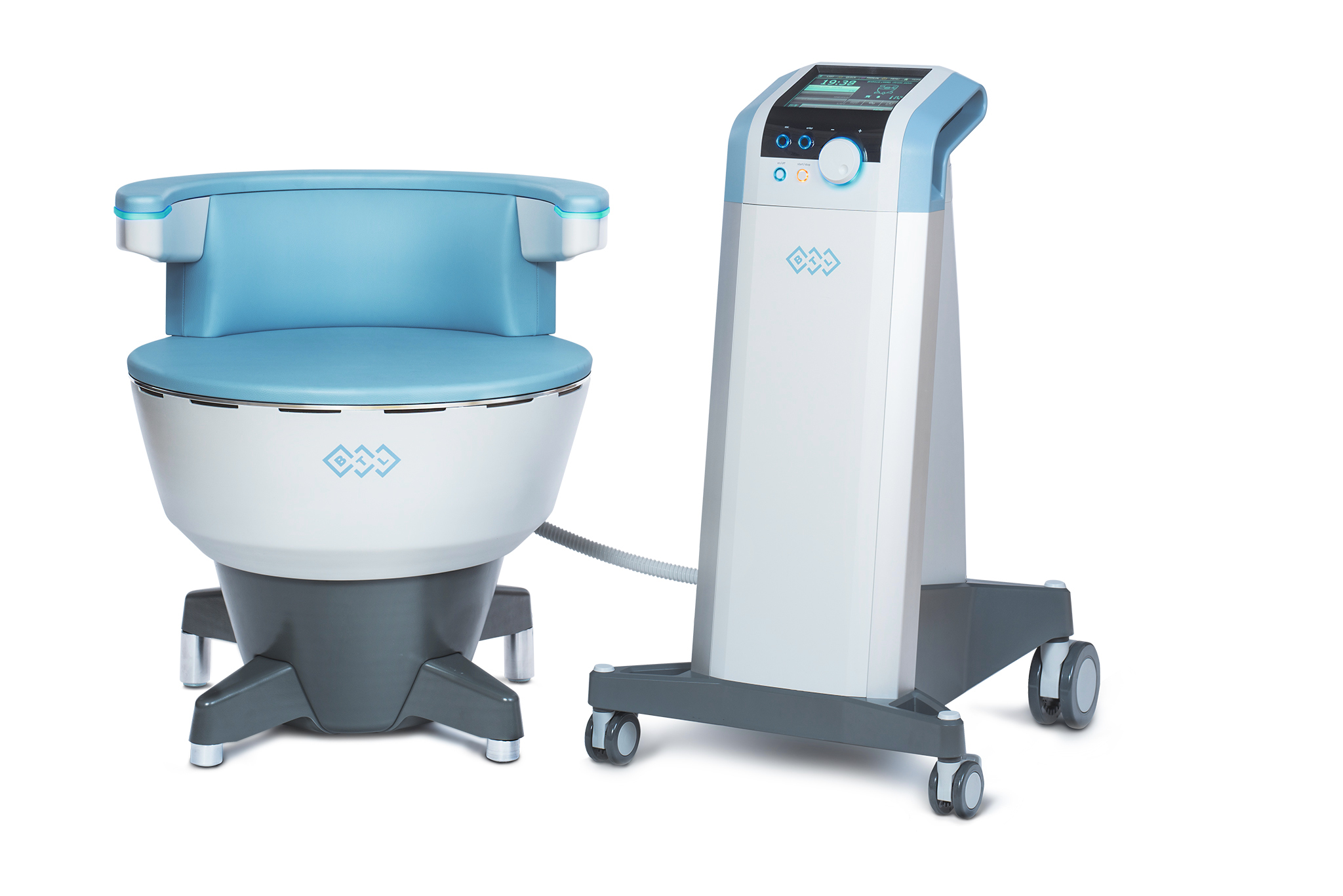 In as little as a single EMSELLA treatment, you may begin to notice a difference in bladder control. Generally, the complete process consists of six treatments, each of which takes about thirty minutes and are scheduled twice a week. During a single treatment, the EMSELLA will provoke 11,200 contractions (11,200 kegel exercises!). The electromagnetic nature of the treatment means that not only is it a more comfortable experience, but patients also remain seated in an ergonomic chair, entirely clothed, and at ease during treatment.